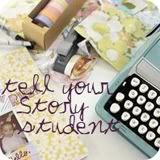 1. My art journaling class. I have never made an art journal before and I can't wait to get started.
2. Vanilla Amber candles from Target. The packaging is pretty and the scent is yummy.
3. Pretty soap to use in the kitchen while the house is on the market. The aloe and green tea scent, also found at Target, is lovely.
4. The
quilting basics
series at Sew Mama Sew. I really appreciate that the first step covers preparing and cutting your fabric.
These are a few of the things I love today. Let me know in the comments what things you have been loving lately.
Also, a sneak preview: this week's postings will include a few more shots of our "putting our house on the market" home spruce-ups, the spring wreaths I made with the girls and photos of our recent family getaway to Austin. Check back!